The application group Electronics consists of LED, red/white head, opto-electronic component, and other electronics materials.
The key to machining is the use of diamond as abrasive. FOREVER grinding tools for the machining of Electronics comprise complete range of internationally applicable shapes and geometry. The tools are mainly used in the following bonding systems:
Resin Bond
Uncomplicate grinding operations with good material removal rates are typical for resin bonds. The mechanical and thermal influence on the workpiece is very low. A wide range of special adapted bonds are available
• precise finishing Electronics
• for cutting LED,high-precision slicing and dicing of electronic components
• backgrinding of Silicon, Sapphire, Silicon Carbide, Silicon Nitride, Lithium Niobate, Zirconia and a wide range of other electronic materials.
Sintered Metal Bond
These extremely wear resistant and profile consistent bonds are used for profile grinding operations
• Edge & notch grinding
• slicing germanium and silicon semiconductor materials and a broader set of materials
• grinding of electronics materials.like LED.
Electroplated (Galvanic) Bond
Electroplated grinding & cutting tools stand out because of extraordinary good cutting ability. Balancing the low life time which is caused by the single diamond layer, the tools can be replated several times. 
Main applications are:
grinding of slots in hard materials
cutting of Si ingot
Processing polysilicon
Precision Grinding Wheels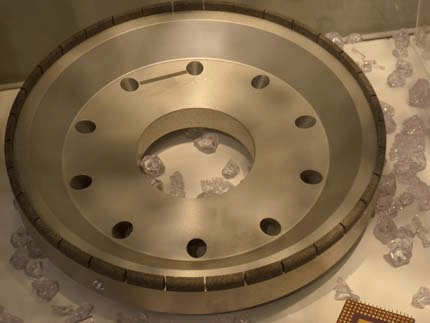 Our precision grinding wheels are engineered to provide world class quality, consistency and performance. We provide engineered solutions for grinding of Alumina, Gallium Arsenide, Glass, Germanium, Quartz, Silicon, Sapphire, Silicon Carbide, Silicon Nitride, Lithium Niobate, Zirconia and a wide range of other electronic materials.
OD Saw Blades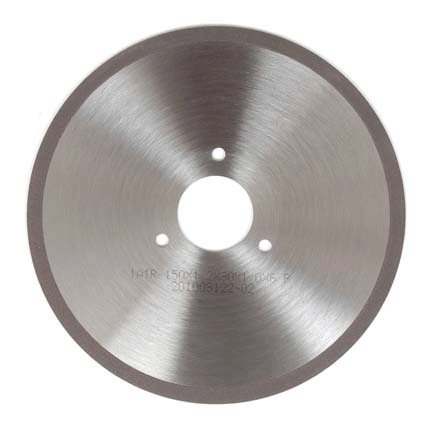 We has extensive experience with continuous-rim and segmented OD saw blades. Our application expertise encompasses a broad range of electronic materials including mono and polycrystallin silicon, sapphire, quartz, specialty glasses, and a variety of other hard compounds and ceramics. Whether your concern is part quality or productivity, our OD saw blades step up to the challenge. Our standard and custom specifications are available in a variety of bond hardnesses and diamond or cubic boron nitride (CBN) grain sizes to meet your material removal, geometry, chipping, and surface finish requirements. We also offer the broadest range of blade sizes and bond systems including sintered and plated metal as well as resin for maximum engineering flexibility.
ID Saw Blades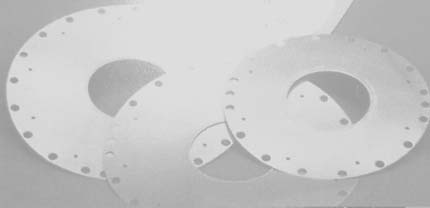 We have been supplying ID saw blades since 2007. Over the past years, We have continuously updated our blade technology to keep pace with the ever increaing performance expections of the market.
ID saw blades were initially primarily used for slicing germanium and silicon semiconductor materials. A majority of ID saw blades are still used to process these materials. Now a broader set of materials such as samarium-cobalt, sapphire, magnetic irons, and quartz are sliced using ID saw technology.
OD Grinding Wheels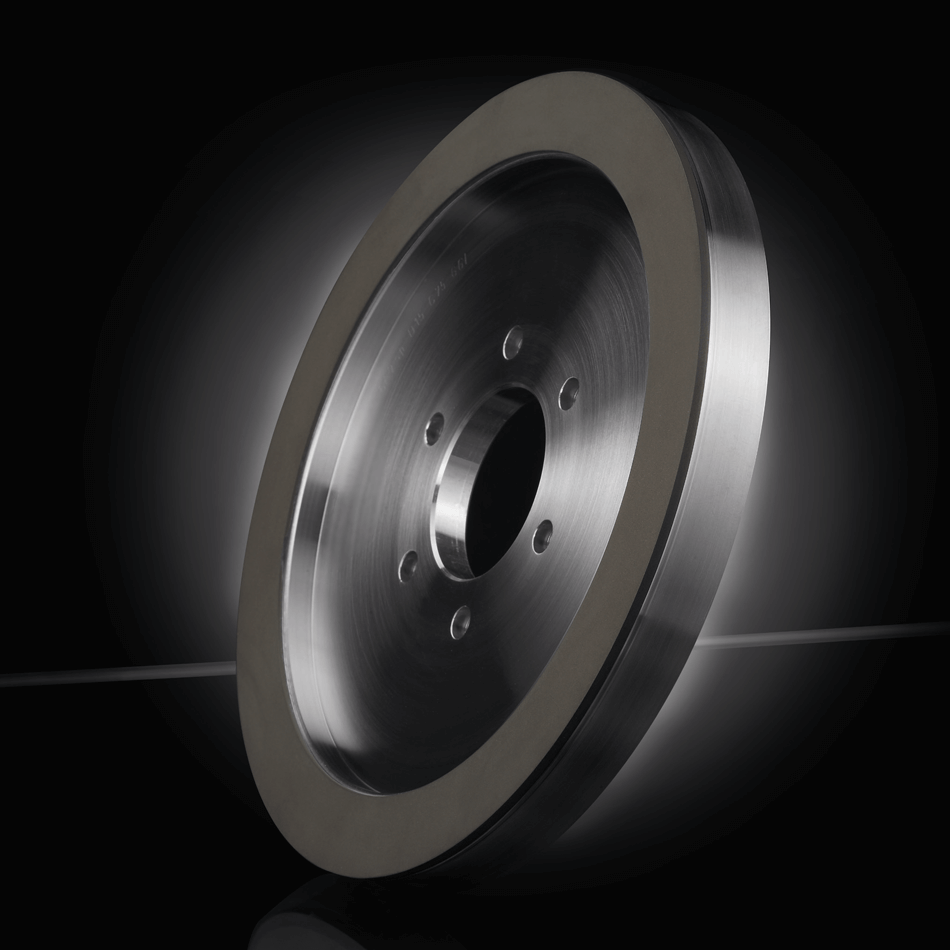 We have highly experienced with resin-bonded cup (6A2) and straight (1A1) wheels to grind the outer diameter of silicon ingots. Our wheels are engineered to quickly round out the uneven periphery of as-grown rods, delivering world-leading geometry and finish with minimal part damage.
Flat Grinding Wheels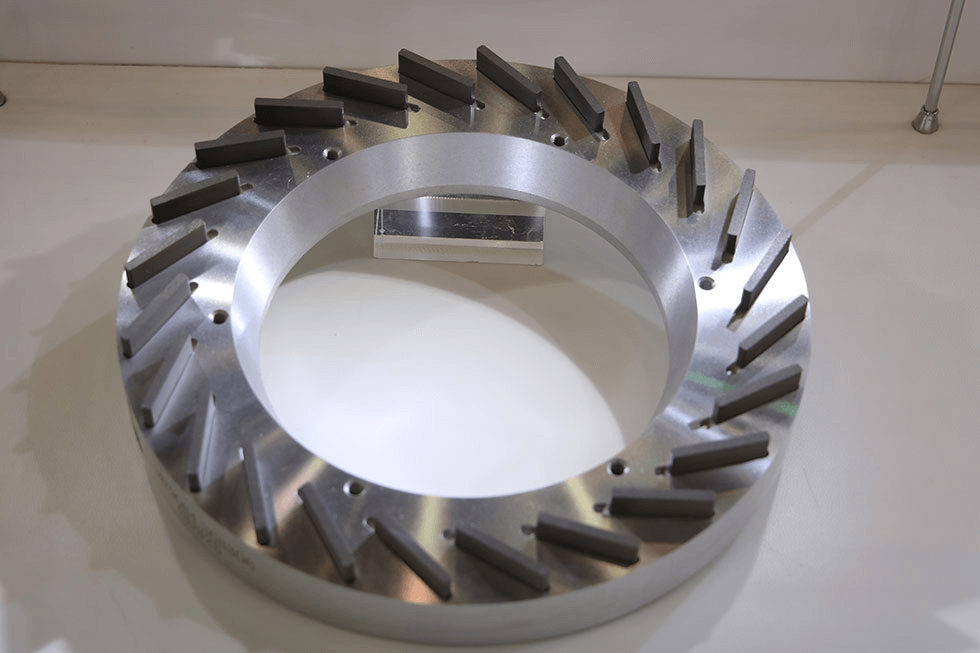 We have thorough expertise generating orientation flats on silicon and a variety of other wafer materials. Flat grinding wheels come in cup and straight versions to match your equipment. They feature superior form-holding for accurate part geometry, while providing excellent finishes and minimal chipping.
Edge & Notch Grinding Wheels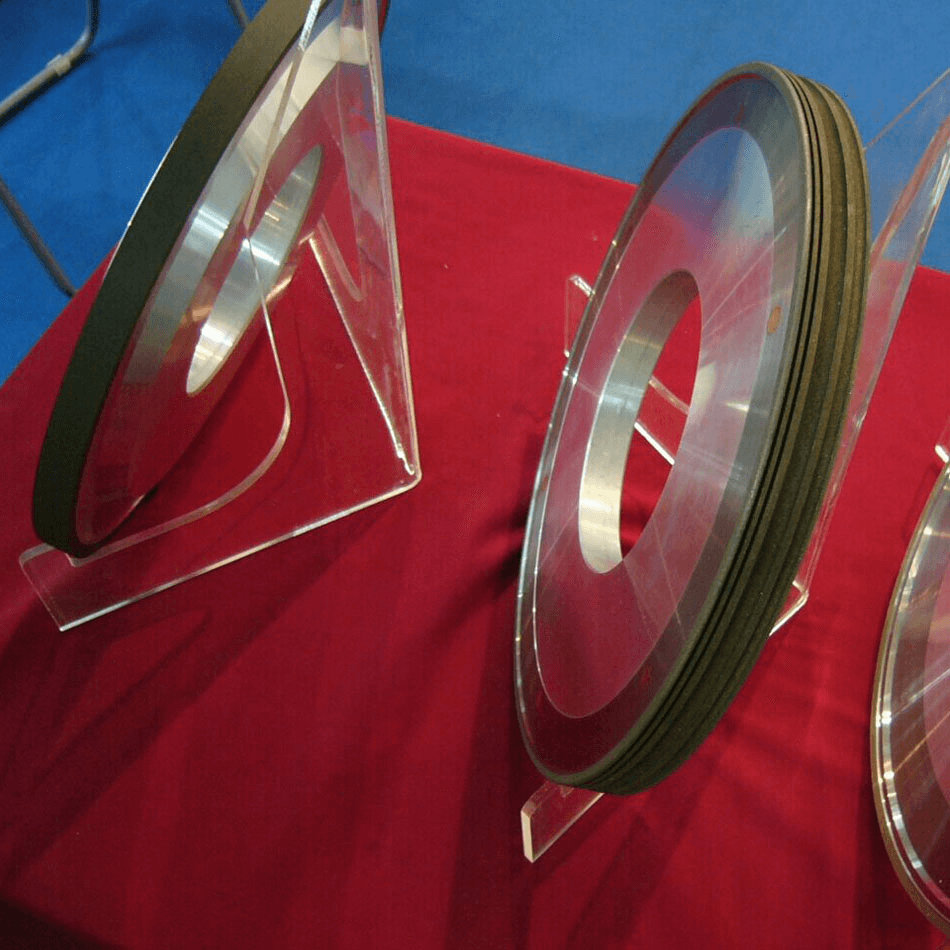 We offers the broad range of edge and notch grinding wheels in the industry..Our expertise encompasses metal bond as well as direct and reverse-plated technology on steel cores, for maximum flexibility in meeting our customers' requirements.
We provide single and multi-groove wheels as well as single and multi-grit options to minimize change-overs and cycle times.Our multi-grit, multi-groove wheels are especially effective in maximizing productivity through engineered rough/fine process steps.We also offers best-in-class tolerances on groove angles, blunts, and radii for world-class performance on silicon, sapphire, SiC, or any other wafer material.Whether your concern is profile accuracy, edge finish, or wheel life, you can rely on us.Let us know how we can help with your edge & notch grinding challenges.
Band Saw Blades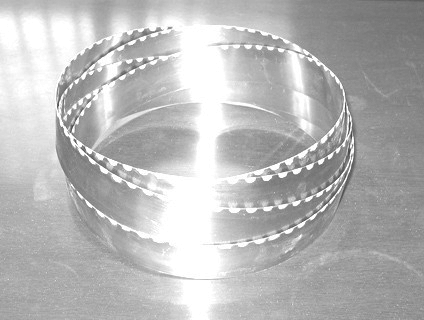 Industrial production processes require cutting of a large number of materials. Diamond band saws are gaining ever greater importance in this process. diamond band saw blade has proved to be a successful solution in many applications. It comprises a commercially available band saw, coated with an electroplated diamond layer, so it can be used on practically all band sawing machines. These band saws have been developed by focusing on the application requirements and leveraging FOREVER's extensive experience in designing and manufacturing diamond grinding tools.
3A1 Hub Dicing Blades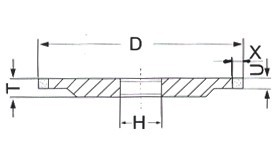 Look no further than FOREVER dicing blades for the optimal combination of wafer dicing quality and productivity. Whether you work with silicon or compound semiconductors such as GaAs, sapphire, or SiC, FOREVER blades deliver fast production feed rates and minimal die damage. Pre-dressed to deliver out-of-the-box, trouble-free performance, FOREVER blades are available in a very big range of widths, exposures, grit sizes, and concentrations.
1A8 Hubless Diamond Blades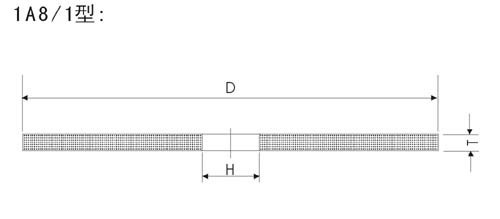 The high precision superabrasive cutting wheels are mainly used for precise cutting and slotting kinds of electronic component and precise part in the electronic information and the mechanical fields. It has a series of merits such as high precision, small kerf, and high quality of processing surface and so on. This product is one of the upscale new products developed in our institute in the last few years. The products quality achieves or approaches the EU advanced level. At present, this product has massively applied in EU and also sold to several dozens countries.
Features:
High precision for grooving and cutting-off
High stiff, high strength and high wear resistance
Sharp-edged, high efficiency and long life
The primary materials to cut
*Diamond cutting wheels
Mainly used for grooving and cutting various metalloid materials, including:
Semiconductor materials: Si、Ge、GaP、GaAs、GaAsP、LiNbO3、BiSb、BGA、QFN、PQFN, etc.
Oxide ceramic materials: Al2O3、ZrO2、Si3N4、BaTiO3、CaTiO3 and so on
Magnetic materials: Ferrite and various magnetic head.
Others: Glass, quartz, carbide, printing circuit board and so on.